Types of Video Games Played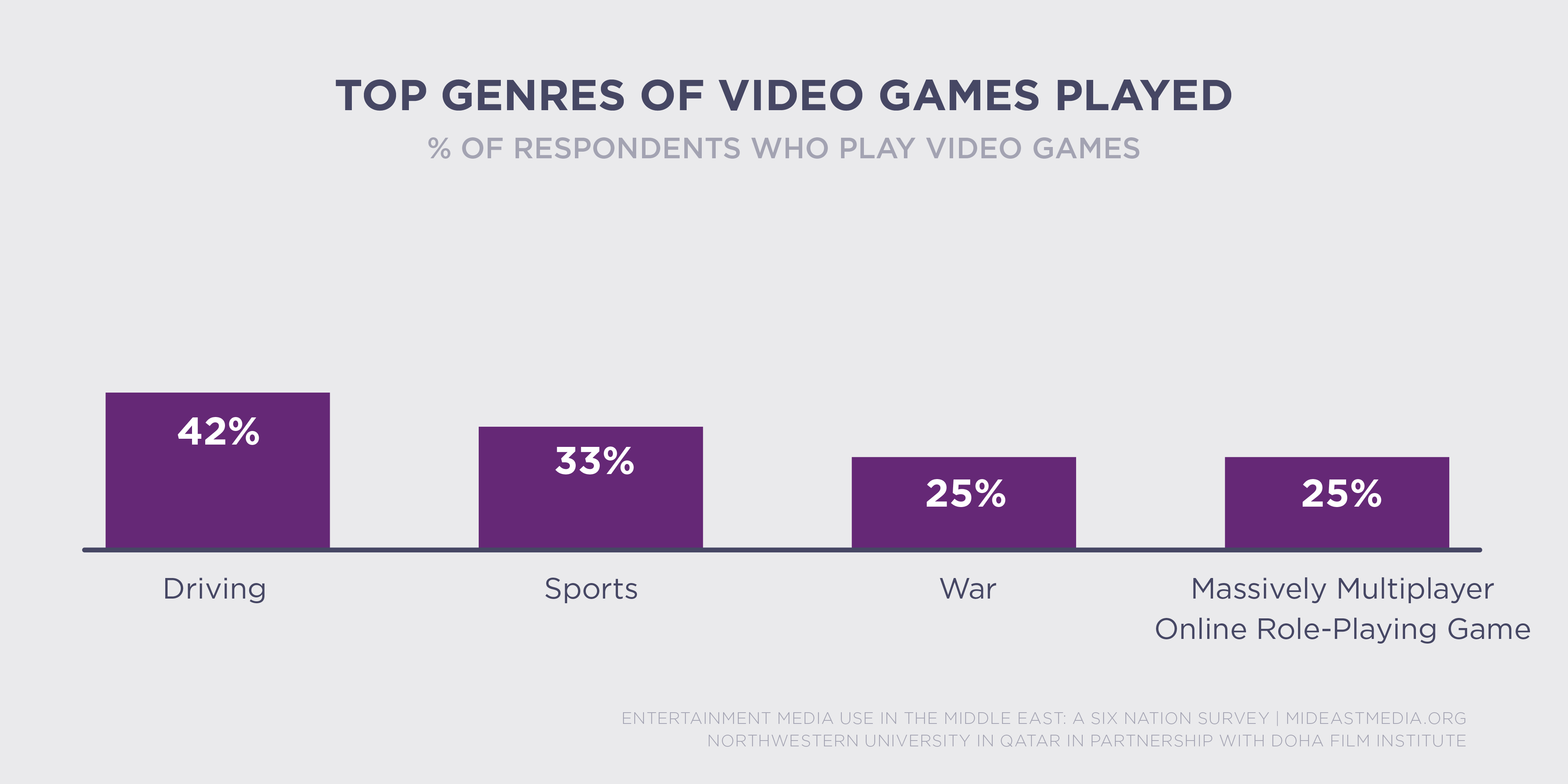 Driving/racing games are the most popular genre in the MENA region – four in ten gamers play this genre (42%). Sports-related video games are also popular, with a third playing them overall. War-related games – including MMORPG (massively multiplayer online role playing games) such as World of Warcraft – are played by at least a quarter of all video game players.
Men are more likely than women to play all types of video games except games in Arabic. Men are much more interested than women in sports games (43% of men; 18% of women), war games (33% of men; 14% of women) and driving/racing games (50% of men; 31% of women). American, European and other non-Arab expats show more interest than Arab nationals and expats in sports-related video games and war games.