Watching Television Programs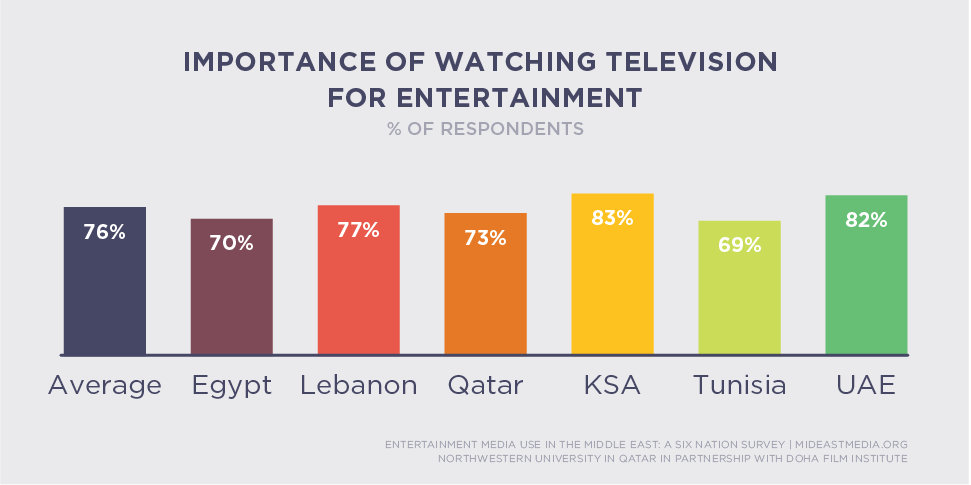 Television viewing is universal in the region; more than nine in ten residents in all six MENA countries in the survey watch television programming, and nearly three-quarters do so every day (70%). This pattern of watching TV at least once daily is consistent among all sectors of the population, although young and single people
are slightly less frequent TV viewers.
While almost everyone watches television, a strong but smaller majority consider it an important source of entertainment. Three-quarters of residents in the six countries report that watching television programs is important, with one-third saying TV programming is "very important" for entertainment. As noted in the Film chapter, television is also the most important and frequent place to watch films.
Watching television programs is especially important in Saudi Arabia (83% say this) and the UAE (82%), and slightly less so in Tunisia (69%). The perceived importance of TV for entertainment applies consistently to all sectors of the population.