Regional Sources for Video Content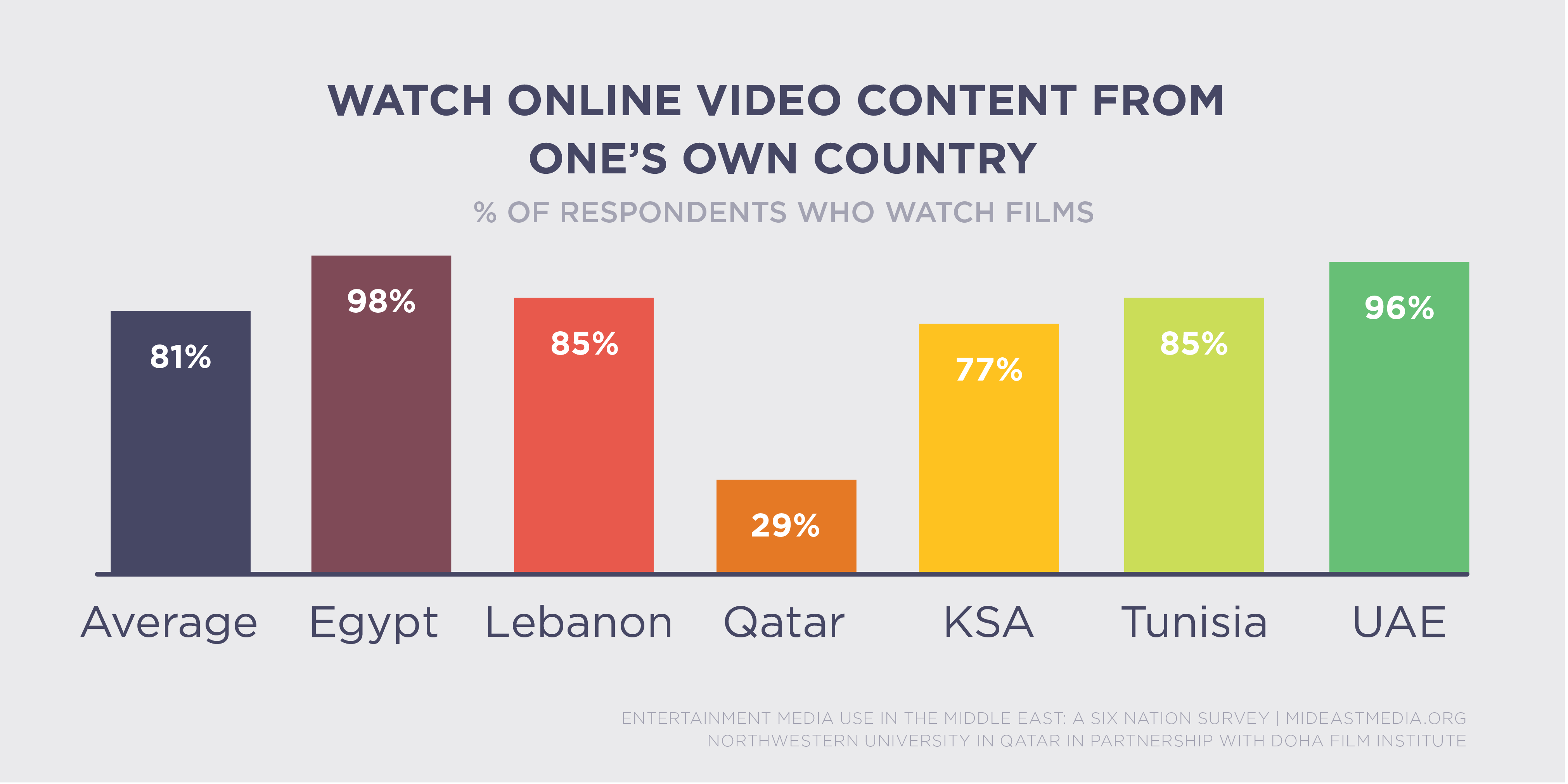 The source of online videos watched varies greatly by country. Viewership of online videos from one's own country is very high in Egypt, Lebanon and Tunisia (watched by more than 8 in 10 in these countries), and also common in Saudi Arabia (64%). Less than half of UAE residents watch online video produced in their country (48%), and very few residents in Qatar watch video from that country (18%), but viewership is strongly linked with nationality. Most UAE and Saudi nationals watch videos from their own country, while very few non-Arab expats do. In Qatar, though, even nationals are not likely to watch videos produced in the country (29%).
Online video content from the U.S. is also very popular in Lebanon, where half of viewers watch such material (53%), and nearly half of Tunisians watch European videos (45%).