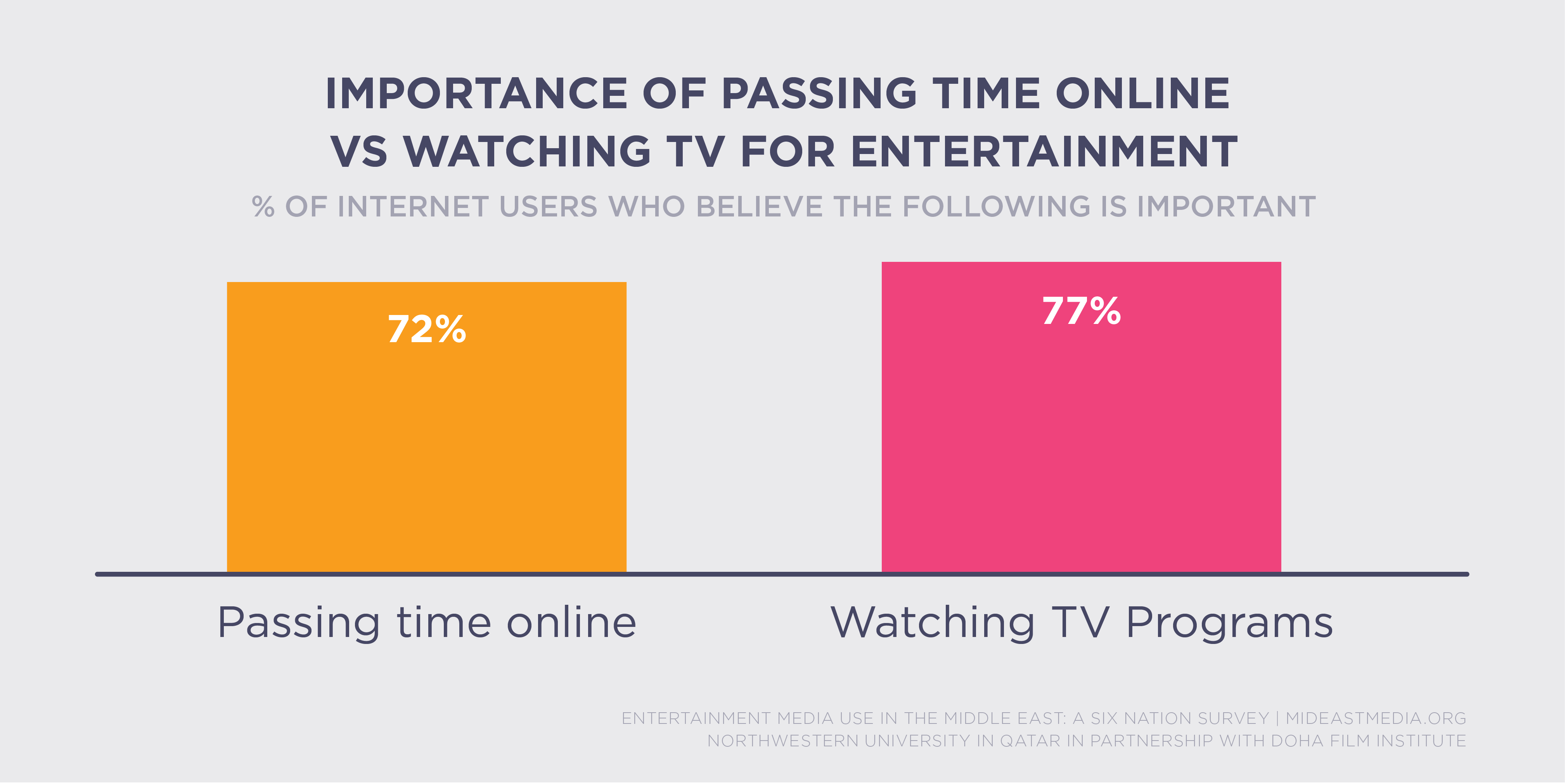 Passing one's time online is consistently popular among most segments of population in the study. Almost all internet users in the region spend time online for entertainment (96%) and the majority go online on a daily basis (59%); a third several times a day. Furthermore, three-fourths say spending time entertaining themselves online is important (72%), and consistently so across internet users in all six countries.
Internet users in Lebanon pass the most time online for entertainment purposes – 83% are online daily – followed by Qatar (73%). Six in ten in Egypt and Tunisia spend time online daily. Fewer than half of those in Saudi Arabia and the UAE say they pass the time online for entertainment on a daily basis (46% and 43%, respectively).
Passing one's time online is more a part of everyday life among younger internet users – and more vital to their entertainment – than for older users. Two-thirds of those under 25 are online daily compared with half of those 45 and older (68% vs. 52%), and eight in ten younger users say this is important for entertainment versus two-thirds of older users (79% vs. 65%).