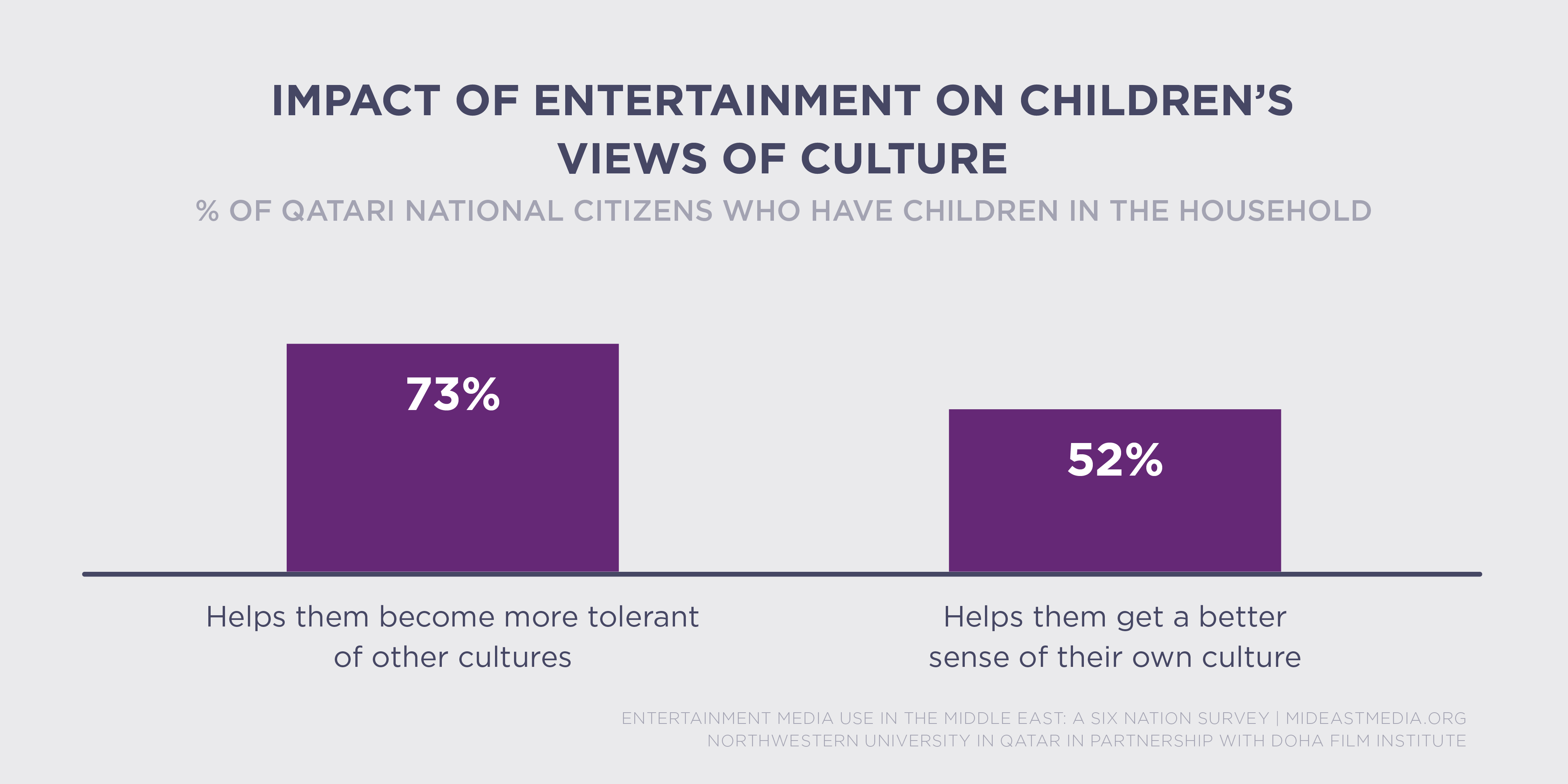 Among those with children in the home, people in Qatar hold similar (positive) views as others in the region about the benefits of entertainment media for children. However, they are more likely than others to also express concern about perceived negative effects. Perceptions about children's entertainment – both positive and negative – are fairly consistent across nationalities in Qatar.
A strong three-fourths of people in Qatar with children in the household agree that entertainment media help people become more tolerant of other cultures; a positive perception, indeed, in a country with such a varied and young population. Qatar residents with children in the home, however, are much less convinced entertainment media help children get a better sense of their own culture (74% other cultures vs. 54% own culture).
Two-thirds in Qatar also believe entertainment media help children become more creative and imaginative, develop greater coordination and fine motor skills, socialization, and learning skills needed for school.
On the other hand, people in Qatar with children in the household express more concern than others in the MENA region about the negative physical and mental effects of entertainment on children. Two-thirds of those in Qatar are concerned that entertainment media leads to poor health and obesity and contributes to poor concentration and attention deficit, compared with four in ten across the region. Roughly half of people in Qatar also express concern about entertainment media leading children to accept negative stereotypes, desensitizing them to violence, and contributing a loss of morality/learning wrong values – all perceived to be of greater concerns among those Qataris than others in the region.