Watching Films on Television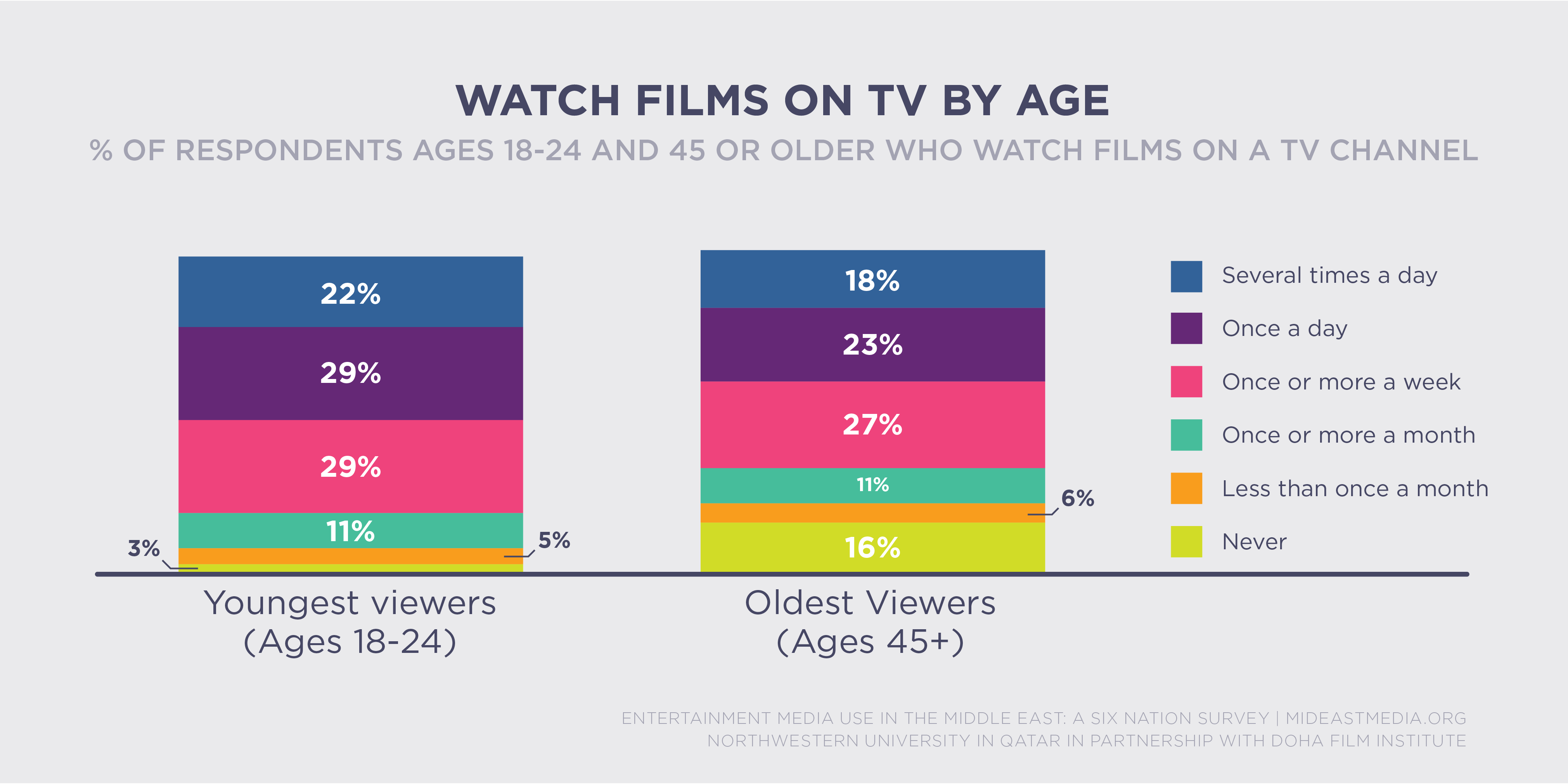 Television is the dominant medium for watching films in all six countries in the study and across all age groups. Three-quarters of people in MENA watch films on TV at least once a week, and nearly half of them do so on a daily basis (45%). Watching films on TV daily (sometimes several times a day) is especially common in Saudi Arabia (64% watch daily) and Egypt (67%), but less marked in Qatar (32%) and the UAE (23%).
There are some differences between men and women in the amount of time spent watching films on TV. In Saudi Arabia, the UAE, Egypt and Tunisia, women are more likely than men to watch films on TV on a daily basis. Viewership by gender is more equal in Lebanon, while men are more likely to watch films on TV daily in Qatar.
Consistent with the frequency with which people view films on television, two-thirds view this as an important source of entertainment, and it ranks second in overall importance for entertainment behind only viewing of other television programs. TV is considered much more important than any other medium for viewing films.