Which Kinds of Content Most Encourage Online Dialogue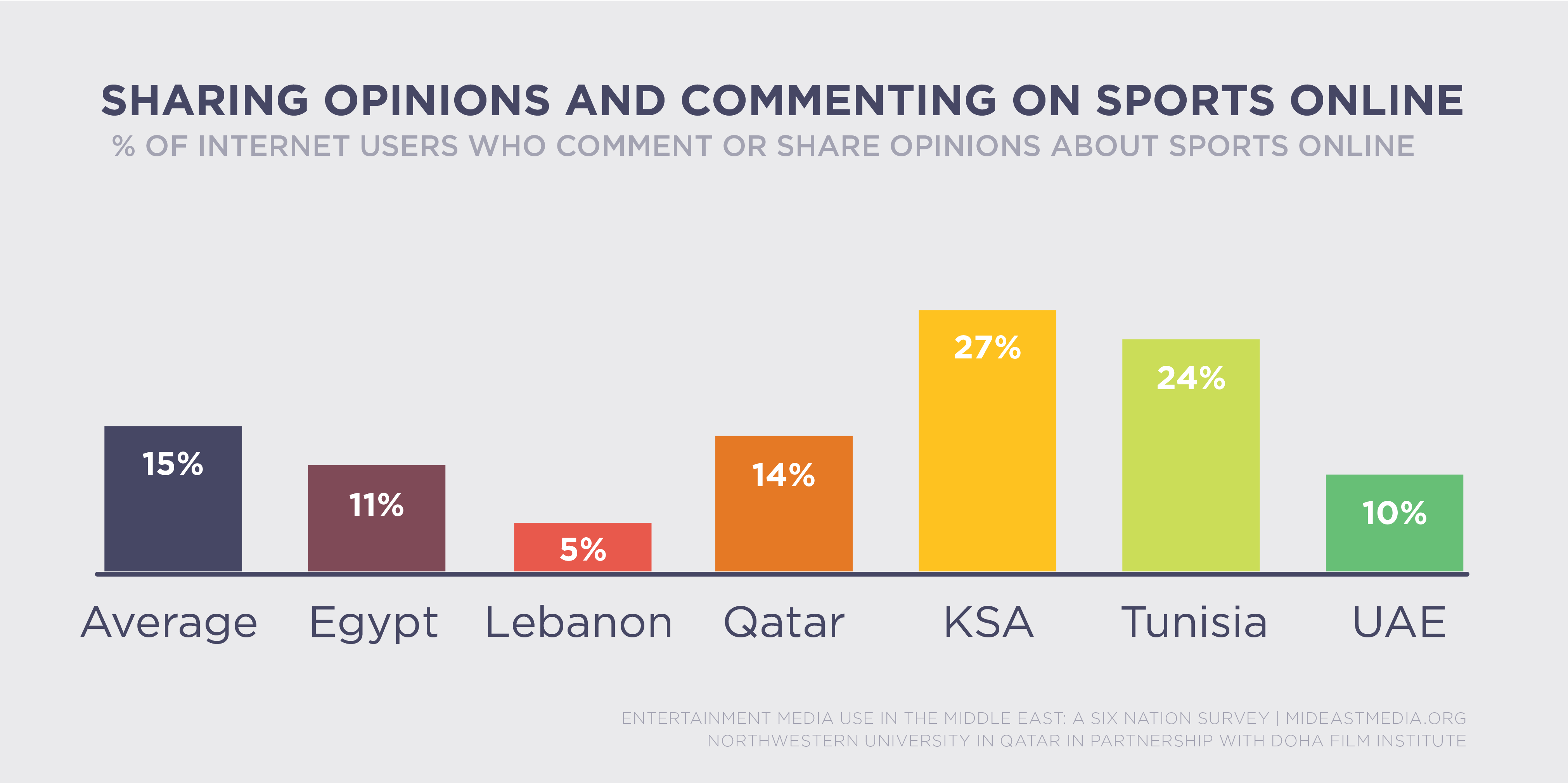 Those who share opinions and comments on entertainment online do so about a wide variety of topics, with no one type of content standing out. Discussing online video content appears to be slightly more popular; one in five internet users discuss video content online (20%). After that, there is a similar amount of online discussion about user-generated content, sports, television series, news stories, films and reality shows, each generating commentary by about one in seven internet users.
Sharing opinions and commentary about online video is especially common in Tunisia, where nearly half (44%) of online Tunisians offer perspectives. Sharing views about online videos is also popular in Saudi Arabia (27%) and Egypt (25%). Qatar's internet users report less sharing of views about video content online; less than one in ten residents of Qatar (9%) do so.
Other content attracts similar levels of sharing and commentary, although residents of some countries seem somewhat more partial to specific types of content. Residents of Saudi Arabia, for example, seem more likely than those elsewhere in the MENA region to comment online about sports (27% vs. 15% overall), TV series (35% vs. 15%) and films (28% vs. 14%). Egyptians are attracted more to discussing user-generated content online (24% vs. 17% overall).
In the overall sample, men are far more likely than women to share views on sports (23% vs. 5%), and women are a little more likely to post opinions about TV series (18% vs. 12%). European and U.S. expats are generally more likely to share comments online about sports, television and films, while country nationals share more online about videos and user-generated content. Younger internet users are also more likely to post comments about videos and user-generated content online.